For some beings, when the soul has been healed, their tenure on earth is complete. For others, the healing of their soul starts the process of fully and consciously living their destinies. There is no way to predict your soul's agreement. All you can do is commit to re-finding Center, for that is an agreement you have made.
These are exciting times! You are discovering you have not been stumbling alone in the dark. You may have felt you were in the dark due to a lack of understanding. But you have very methodically been on a journey of healing, motivated by your commitment to finding your way back home.
Enjoy these times, knowing that by being curious and committed to the journey you are doing good work. Although you may have had a lifetime of working hard, the work being described is righteous work, or right action, and that is the lower right point.
Welcome home.
Support Along the Way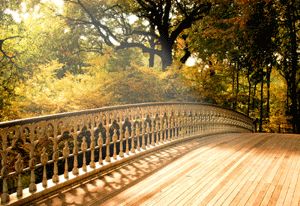 Buddha
spoke of there being an
eight-fold path to enlightenment
. In addition to
right action,
he spoke of the need for
right company
– surrounding ourselves with
sangha,
or spiritual community, for
he knew the journey can be an arduous one, filled with missteps
along the way.

The wise teacher, Jesus, also spoke of the need for right company, as he spoke of the power that occurs when two or more are gathered in shared spiritual consciousness.
The experience of
community
is central to
Jewish, Muslim, Hindu, Native American and other indigenous
groups as well.
From the most ancient times, people have gathered in groups and communities to engage in practices addressing the
Source of Life,
practices designed to
unite us with that
Source of Life
in the deepest of ways.
Whether called a congregation, a sangha, a minyan, or a satsang, spiritual company supports us in living from our truest place, as each member becomes a reflection of and witness to another on the Sacred Path.
At the Center for Authentic Living, we know the value of right company, or sangha, and we offer many opportunities to discover ways to support your journey to Find Center.
Programs and services that might interest you include:
At the Center for Authentic Living, our commitment is to live from Center,
•
using the tools of
unconditional love
,
•
guided by
deep knowing
,
•
ultimately governed by our
desire to serve
.
This commitment forms the foundation of all that we do. In order to include any who feel called, many of our programs are offered by donation.
We are very excited to have you join us on this human journey, as we invite you to connect with us. We are curious to discover, with you, who you are, and how we may be of service to you. Because we know, just like you do, that we are all one.
Let us join together, as one, and create a whole new world. A world where everyone experiences
Finding Center
, that place of undeniably knowing we are whole, healthy, and complete.
Center For Authentic Living
845-337-6996