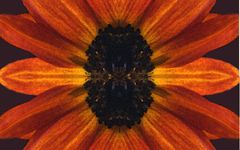 AN AUTHENTIC LIVING RETREAT
A Day of Meditation, Personal Reflection and Gentle Conversation
Two Choices of Dates and Locations:
Date TBA
MOUNTAIN VIEW WELLNESS
4193 Whitney Avenue
Hamden, CT 06518
10:00 - 5:00


Date TBA
CENTER FOR AUTHENTIC LIVING
Rhinebeck, NY 12572
10:00 - 5:00



"One must occasionally retreat from the conventional environment to experience
the spaciousness and clarity that can only be found by looking within."
~ The Buddha

You are invited to join Rev. Jude Smith, Executive Director of The Center for Authentic Living, to experience the joy of awakening that results when engaging in a variety of practices designed to allow you to evoke and sustain that which is naturally yours.



This day has been designed as a gift for your soul.

Through a variety of experiences, this retreat is meant to bring you strength, fill you with light, and leave you with a clarity about living life as a greater reflection of that whom you are.

This retreat will focus on exploring:

Who you are
Living life more effortlessly
Experiencing more love, peace, and joy
The nature of spiritual community
Tools and techniques to turn the day's insights into fulfilling life practice
You are being invited to come with your questions about life and to arrive open to discovering the answers. For when two or more are gathered in like-mind, miracles begin to unfold.
This retreat is suitable for those experienced with meditation, as well as those exploring meditation for the first time.

The only requirement is that you bring a spirit desiring to be soothed and an openness to receiving answers in any way they wish to arrive.

RESERVATIONS
Retreat Tuition - $125
Payment must be made in advance and completed 5 days prior to retreat date
For additional information:
Rev.JLSmith@gmail.com
845.337.6996